January 27, 2023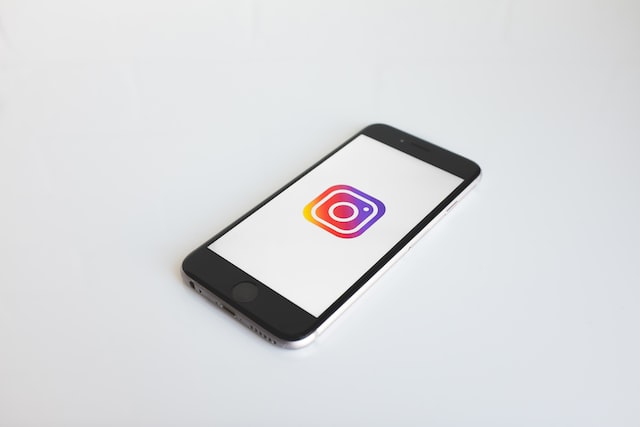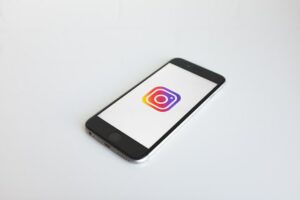 Are you looking to increase your Houston business's exposure and reach? Have you considered social media marketing as a way to do so? Instagram, in particular, is one of the most effective online marketing tools available for Houston social media marketing. With its easy-to-use platform and access from any device, businesses of all sizes can benefit from incorporating it into their internet marketing strategies, but there are some key things that make it better for some businesses than others. We'll discuss signs that Instagram marketing is right for your business in this article. 
At Bizopia, we are committed to helping Houston businesses maximize their online visibility. That's why we offer a free website and marketing analysis so that you can start your online marketing path on the right foot. 
What is Houston Social Media Marketing?
Houston social media marketing is a form of internet marketing that allows businesses to engage with their target audiences and customers on popular social media platforms like Instagram, Facebook, Twitter, and YouTube.
This type of marketing is excellent for businesses because it's a powerful way to reach your potential customers and build relationships with them. Through strategic content and campaigns, you can:
Engage with your target audience

: You can create content that speaks to the needs of your target audience and encourages them to engage with you.

Grow brand awareness

: By engaging with your target audience, you can create content that will be seen by more people and help to spread the word about your business.

Promote products and services

: You can use social media platforms to promote your products and services, which will help increase sales.

Build relationships with customers

: Social media marketing allows you to build strong relationships with your customers by responding quickly to their messages and comments.
Houston social media marketing is also an incredibly cost-effective way to market your business, as you only need to invest in content creation and campaigns. The data and insights gained from social media marketing can help you better understand your customers' needs and preferences.
Additionally, Houston social media optimization offers another platform to connect your business with relevant keywords and information so people can more easily find you online. 
That's why Houston businesses of all sizes and industries should be taking advantage of social media marketing.
Choosing Social Media Platforms for Your Business
When it comes to Houston social media marketing, there is no one-size-fits-all approach. The platforms you choose to use will depend on the following:
Your target audience and their preferences

: Different social media platforms have different user demographics. For example, millennials mostly use Instagram, while Facebook is more popular with baby boomers.

Your business objectives

: Different platforms will be better suited for different goals. For example, if you want to increase brand awareness, then platforms like Instagram or Facebook may be more appropriate.

Your brand's message

: Different platforms will help you communicate your message differently. For instance, if you want to showcase visuals, then Instagram or Pinterest might be best for your business.
By considering these factors, you can find the right social media platforms for your business and start leveraging Houston's social media marketing to reach your target audience and achieve success.
Using Instagram for Houston Social Media Marketing
Instagram is among the most popular social media platforms today, especially among millennials. It's an excellent platform for Houston businesses to leverage, as it allows you to reach out to potential customers in an engaging way.
Using Instagram for your social media marketing campaigns involves creating high-quality visuals and accompanying captions and hashtags that resonate with your target audience. Other users can then like and comment on these posts, boosting engagement. You can also use Instagram stories and live videos to further engage with your potential customers.
Instagram also has powerful advertising features such as:
Targeting

: You can target your ads to specific audiences based on demographics, interests, and more.

Analytics

: Instagram provides detailed analytics so you can track the performance of your campaigns.

Online shop:

You can easily create an online shop within Instagram to make it easier for customers to purchase your products.
Using these features, you can create powerful Houston social media marketing campaigns that will help you reach and engage with more people.
Is Instagram Right for My Houston Social Media Marketing Strategies?
If you want to reach and engage with a younger audience, then Instagram is the perfect platform for your marketing. It's also great for businesses that sell products or services, making it easy for customers to purchase items directly from the app.
Additionally, Instagram provides powerful analytics to track and measure your campaigns' success. So, if you're looking for a way to reach and engage with more customers, then Instagram is the perfect platform for your social media marketing strategies.
However, Instagram may not be the right platform for your business if you want to reach an older audience. In that case, it might be better to focus on other platforms like Facebook or Twitter. Other factors that indicate that Instagram marketing is not suitable for your business include the following:
You don't have enough time or resources to create compelling visuals

: If you don't have the time or resources to create engaging visuals and captions, then Instagram might not be suitable for your business because visuals are a crucial component of the platform.

You cannot commit to regularly updating your content

: Instagram algorithms favor active accounts that regularly post content. If you cannot commit to this, then Instagram may not be the right platform for your business.

Your business requires confidentiality

: Certain businesses such as law firms may require a high level of privacy, and Instagram's open and public nature might not be ideal for these businesses.
Understanding your target audience and their preferences is key to deciding which social media platforms are best for your Houston social media marketing strategies.
Talk to Houston Social Media Marketing Experts
If you're unsure of what platform is right for your business or need help creating an effective Houston social media marketing strategy, then it's best to talk to experts. At Bizopia, our team of experienced Houston social media marketing experts can get to know your business and develop a comprehensive strategy that will work best for you. We'll handle all the hard work, so you can focus on running your business.
Bizopia – Trusted Houston Internet Marketing Agency
Our team understands the importance of having a Houston internet marketing agency that helps you create a powerful online presence. We have over 20 years of experience in the industry, and our mission is to help businesses grow through effective Houston internet marketing.
We specialize in web design and SEO, social media marketing, and PPC ads. Our entire team works hard on your behalf to provide cost-effective and results-based marketing strategies online. With Bizopia, you can rest assured that your Houston social media marketing is in good hands.
Get a free website & marketing analysis from our experts today to learn how we can assist you with your online visibility.