November 8, 2012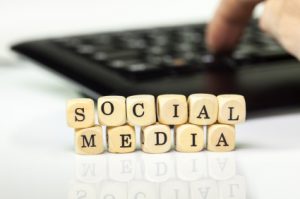 Any small business owner understands you need to get your business in front of customers, but how do you do it on the web? You must first know where are the people on the web. The answer: Social Networks. To get in front of them, you must design your corporate website so social media platforms are integrated with your business website.
Interacting on social media has a dual purpose for a small business; first, to be where people are and second, to link back into your website to help your search engine optimization (SEO). The Google search engine indexes every tweet you make, so if you are talking about content that is important to you as a business on a daily basis via Twitter, Google is going to recognize you as an expert in that field. Social media engagement helps your ranking results for your website when you focus on keywords and that activity drives organic traffic back to your site.
Facebook is the first place for a small business to establish a brand presence and go social because Facebook is now the most visited site on the web, ahead of even Google. As a small business, you use Facebook to connect with clients and fans, spread your message, and differentiate your business from the competition. It is your opportunity to show the world why you are the best to do business with in your industry.
At first, our goal at Bizopia was to teach our Houston SEO clients to integrate their Facebook and other social media sites for their businesses themselves; however, we learned that most business people don't have the time to get involved in social media for their company. Now, managing the social media for our Houston SEO clients is a fast growing part of our web design business.
We speak and interact on their behalf via Facebook, Twitter, Google+, LinkedIn, Blogs and Pinterest to spur their social media activity. It is amazing to watch their fans and influence grow across the Internet. This social media integration shows them online as the experts they are in their business and industry.
Just because a business has created a Facebook or Twitter account, doesn't mean they've established a real online social media presence. You have to do it right. Your activity must be consistent and regular for people to take notice. Social media interaction must be timely to generate higher rankings and traffic on the web.
If you can't find the time to incorporate social media for your business, let us show you how we can make your business more effective on the web.
---
Gary Remy leads Bizopia as CEO, helping Houston small businesses get found on the web through SEO, Web Design and Social Media Optimization. Stay in touch with Bizopia on Facebook, following on Twitter, Google+, LinkedIn or Pinterest.