October 5, 2020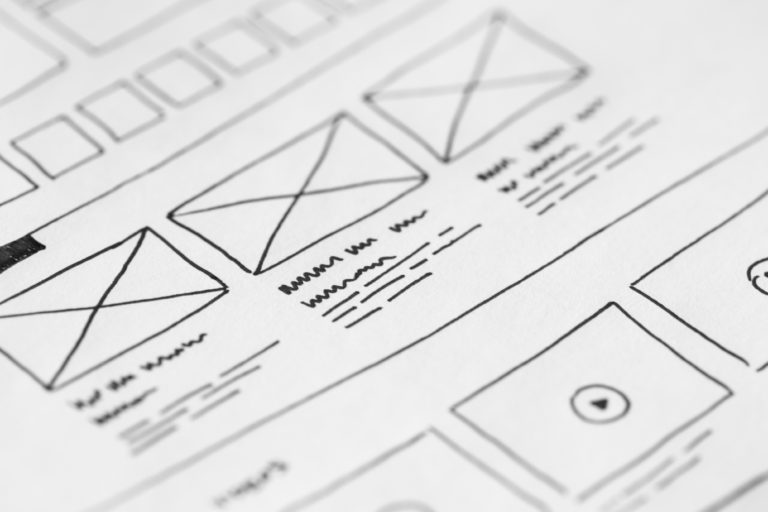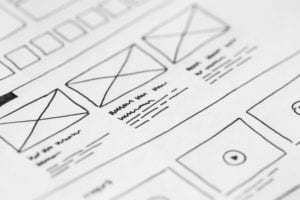 When was the last time you really evaluated your website? Your site acts as one of your hardest working salespeople, available 24/7 to your customers. In the rapidly evolving digital world, it can be difficult to know when your website becomes outdated. However, there are a few signs that you need a redesign from your internet marketing agency.
Signs Your Site Needs a Refresh from your Internet Marketing Agency
How do you know when it's time to call your internet marketing agency to revamp your site? Naturally, if your site doesn't work properly, if you designed it decades ago, or if you're embarrassed to direct clients and customers to your site, you'll need a website redesign. However, there are some other, more subtle signs that you need to freshen up or even completely rework your site.
Is Your Site Mobile-Friendly?
One of the first questions you should ask yourself is whether your site is mobile-friendly. Many people are using phones and tablets to find the products and services they need. Therefore, you need responsive website if you want to keep up with your competition and reach your target market. Search engines are now using a mobile-first ranking because of this. If you can't easily navigate your website from your smart phone, it's time for a site redesign from your internet marketing agency.
Are You Getting the Results You Want?
Also ask whether your current website produces results. Is it working to build your customer base? Even the most attractive website is useless if it's not actively getting people to engage and do business with you. To determine this, your internet marketing agency will look at your website's bounce rates, conversion rates, search engine rankings, and other information.
There may be several reasons why you're not getting results from your current website. For example, slow load speeds are a major factor in user experience and search engine rankings. Older sites tend to load slower, which can impact your website. Another important thing to evaluate is how your content reads to your average customer. Oftentimes, businesses load their website with a lot of industry-specific terminology and jargon that isn't user-friendly and can confuse their customers. If you notice this problem throughout your site, it's time for a refresh.
Is Your Website In Line with Your Current Branding Efforts?
Have you recently updated your brand message or materials? If so, you're likely overdue for a website refresh. Old logos and outdated color schemes paint an incongruous picture for your potential customers. If they've driven past your building or looked at your social media pages, they should see the exact same branding on your website. Otherwise, it can be difficult to build trust with your customer base.  
Also, even if your logo hasn't changed, you should also make sure your website's content reflects your brand. Tone and voice in your website's text helps convey who you are to the customer. If you have a more laid back culture, very formal content can throw your customers off balance. Therefore, make sure that all your marketing and branding efforts are a united front to help inspire trust and brand awareness. Working with your internet marketing agency can help you make this process smooth and simple.
Does Your Website Reflect Your Growth?
Has your business changed a lot since your website first went live? It may be time for a website redesign. Your company's website should always reflect your business as a whole. If you've added some new locations or expanded your service list, you may need a new website. Another common sign it's time for a site redesign is that you've spread into another market, like residential services, but your website is still primarily geared towards commercial customers.
When you add a product or service to your offerings, you can always add a page about this service. However, after a while, your business will likely evolve and change. As this happens, you should talk to internet marketing agency about making sure your website is in-line with your company's goals.  
Was Your Site Built with Houston SEO in Mind?
Also, is your website hurting your Houston SEO efforts? Maybe you created your website with a template years ago, or you worked with a web designer who didn't have search engine optimization experience. Either of those situations can negatively impact your search engine rankings. If you think this is the case, a website redesign can help improve your website architecture so search engines can easily read and rank your website.
Has it Been More than Five Years Since Your Last Web Design Project? Contact Your Internet Marketing Agency
One of the easiest questions you can ask about your website is how long has it been since it went live. If it's been more than five years, it's probably time for a redesign. The reason you should consider redesign every three to five years is because technology is constantly changing. For example, search engine optimization strategies have changed a lot within the last five years, as Google and other search engines update the algorithms that help rank websites. Also, many websites from five or more years ago were built on flash, which has become obsolete.
Another common issue you'll encounter with an older website is that they are often less secure than their modern counterparts. Unsecure websites can make you vulnerable to hacking and viruses. It also puts your website visitors at risk. More and more people are now worried about security on the internet. Today, search engines often flag websites as not secure if they're missing important security measures. In many cases, this causes your potential customers to turn around and avoid your website. With a website redesign, your website will have the latest security measures to prevent these issues. Therefore, a redesign is often one of the best things you can do for your business after a few years.
Internet Marketing Agency for Houston Businesses
At Bizopia, our experts take care of all your business's website and digital marketing needs. We help you enhance your online presence with our advanced digital marketing strategies. When you choose our team for your website design, SEO, social media marketing, and Houston pay per click needs, our dedicated professionals devote themselves to your goals. Take advantage of our free website analysis and call us today at (832) 327-3230 to talk to one of our digital marketing specialists. We are here to serve you.