May 5, 2021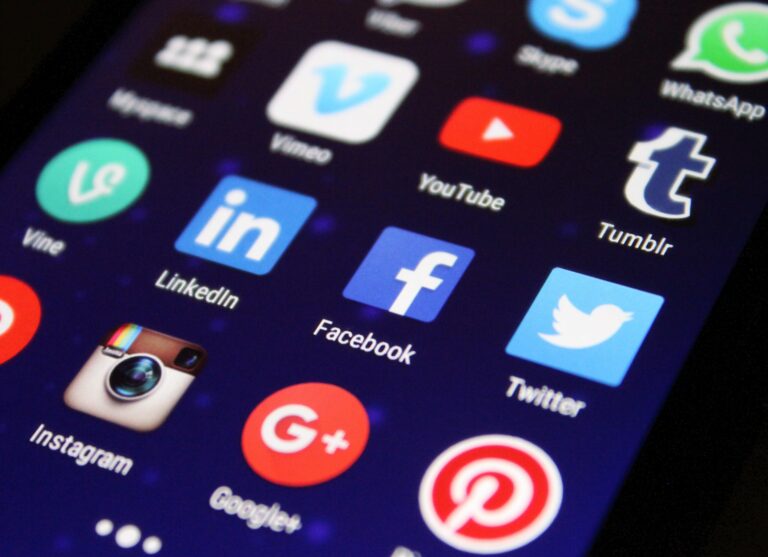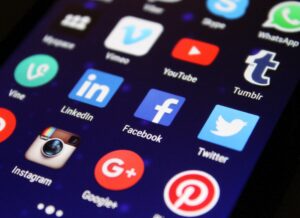 Most businesses realize that Houston social media marketing is essential in today's increasingly digital world. However, that doesn't mean you can just throw up a few posts every so often to effectively promote your business! To succeed, you need a comprehensive and well-thought-out strategy for your online presence. 
Now, you may have a Facebook, Twitter, Pinterest, or other social media accounts personally where you share things like cat videos or pictures of your dinner. However, using social media as a business is quite different. That's why many businesses work with social media experts for effective marketing. 
Whether you're working with our Houston digital marketing agency or trying to go it alone with social media, you need to have a strategy in place. 
Why Create a Houston Social Media Marketing Strategy?
As a business owner, you've probably heard about how important social media is for your company, but why? 
Here are some statistics on why social media is important for businesses:
About half of the world's population is on social media. In 2019, 90.4% of millennials, 77.5% of Gen X, and 48.2% of baby boomers were active on social media. Therefore, it's almost guaranteed that some of your customer base is using social media, even right now as you read this article. Every minute you spend not using social media equals opportunities lost for your business. 
Still not convinced? Surveys show that about 54% of people use social media to research products before making a purchase. Also, 83% of people who received a response after Tweeting to a company view the brand positively and are more likely to give them their business. 
So, social media is important. But why do you need a strategy? Why do so many businesses outsource their Houston social media marketing? The problem is that a lot of people don't know how to use social media most effectively as a marketing channel for their business. In fact, 80% of businesses think they provide amazing customer service through social media, but only 8% of consumers agree. The disconnect often comes into play because of a lack of strategy.
How to Create a Social Media Strategy for Your Business
Developing a social media strategy helps do many things for your business. Strategizing helps you formulate a plan for why you're using social media, who you're targeting, and how best to talk to your audience. 
When you work with our Houston digital marketing agency for social media, we take time to gather information about your business and then create results-driven strategies to boost your online visibility and also provide outstanding ROI for our services. 
Before we start posting, there are a few things we consider to help ensure each post is working for your business. 
Set Goals for Houston Social Media Marketing
One of the first things you should do before starting any marketing journey is to set goals. These goals will be the entire basis of your Houston social media marketing strategy. 
While it's great to reach for the stars, it's also important to be realistic. Social media is a long-term strategy, no matter what your goals are. 
Some common goals you might choose for your business social media include:
Brand awareness

Website traffic

Engagement

Lead generation

Increase sales

Create brand loyalty

Customer service
These goals may change over time. Also, you might set different goals for different platforms. The key here is to have an objective as the foundation to build your strategies on. 
Who is your Target Audience?
Next, we'll look at who your target audience is. Knowing your target audience will inform every piece of content that goes out on your social media profiles. Different people like different things, so your posts need to be tailored to what your customers will like! 
For example, say your target audience is homeowners in Greater Houston. It's unlikely that you're going to be targeting younger generations like Gen Z. So, you can quickly determine the average age of your customers, and also likely an income range. You can keep narrowing down until you get a really specific picture of your ideal customer. 
Going through this exercise is vital for creating a Houston social media marketing strategy. The average baby boomer likely isn't going to enjoy the same content as the average millennial. Knowing your target audience helps you narrow your focus to only the most effective channels and types of content.
Which Social Media Platforms will be Most Effective?
Now, of course you could sign up for every platform in existence to get your name out there. However, that's unlikely to give you a high ROI. Instead, it's important to ensure you're spending money on the most effective channels for your business. 
Ask yourself, "Where are my customers spending time online?" 
This might be difficult to answer. Our Houston digital marketing agency can help you figure out which platforms will be most effective for your business. It varies based on a lot of different factors like industry, target audience, and more. 
Facebook still reigns supreme with the most active users. For the most part, you can't afford to not have a Facebook business page. However, just because it's the most popular doesn't necessarily mean you should focus your Houston social media marketing efforts on it.
Most people on Facebook are Generation X or millennials, and it's great for B2C marketing. Also, many businesses use Facebook for creating brand awareness and advertising themselves. Male and female users are approximately half and half. 
Twitter, on the other hand, generally has a younger audience of primarily millennials. It works great for both B2B and B2C marketing, with most brands using it for customer service and public relations. Like Facebook, men and women are almost half and half for usage.
LinkedIn is generally best for B2B marketing and the users are everyone from baby boomers to millennials. LinkedIn has more male users, but still has a large female audience. 
Instagram is generally younger, mostly millennials and Generation Z. It's best for visual brand marketing, as it's primarily based on photographs. Instagram has more female users, but still has a pretty large male following as well. 
So, each platform offers something different, so make sure you're using the right platforms for your business.
Start Creating Compelling Houston Social Media Marketing Content
Once you know your goals, audience, and platform, then consider the type of content is best for your business. This is based on all the other information above, but it's also important to consider your brand personality and voice. This helps create consistency for people following you on social media. 
Depending on your business, you may want to create a strategy to entertain your audience. Other companies use social media to educate people about their products, services, or industry. Once again, this comes down to a lot of different factors, which is why many companies choose to work with Houston social media marketing experts to design a winning strategy. 
Social Media Specialists for your Business from Bizopia Houston Digital Marketing Agency
If you need help with your company's online presence, choose our team at Bizopia! We offer expert assistance for social media, website design, Houston SEO, and more. We're here to help you achieve your goals online. If you're ready to learn how we can help you improve your online presence, fill out our free website and digital marketing analysis or call us today at (832) 327-3230 to get started!