November 30, 2020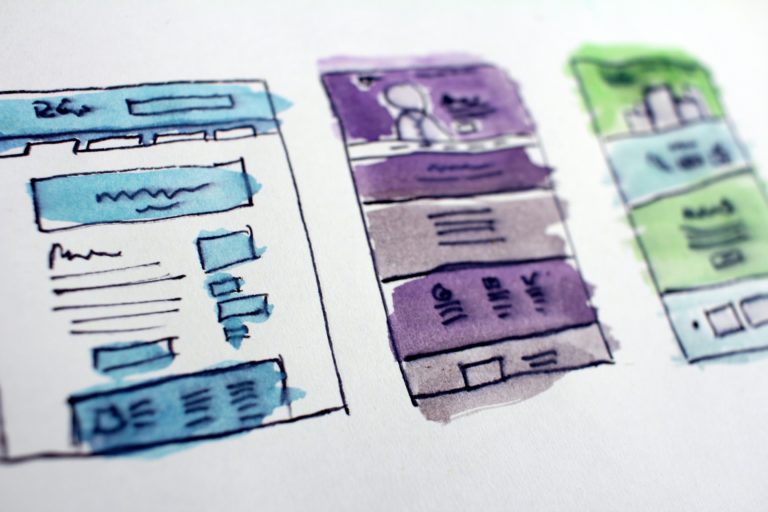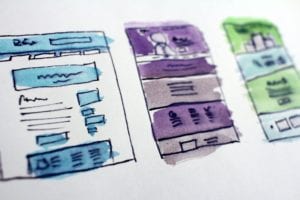 If you need a new website, you may be wondering about online website builders instead of a web design from your internet marketing agency. While each comes with advantages and disadvantages, most businesses should opt for custom website design for customizability and functionality. Learn more about the differences between custom websites and online website builders and which is best for you.
What is a Custom Website?
A custom website involves hiring a web design team to build your website from scratch. This process involves hiring experienced internet marketing agency to build your site based on your needs. You sit down with your design team to determine what your site should look like, what pages it should have, and what the content should look like. Then the create your website based on this information.   
What is an Online Site Builder?
In contrast, website builders are typically offered by hosting companies where you can create a website without coding knowledge. They allow you to choose a template and often give you the ability to adjust certain elements like site colors. Generally, once you've designed your website with these online tools, you then must keep your site hosted on their servers.
Advantages and Disadvantages of Custom Site from Your Internet Marketing Agency
Custom website design offers many benefits to your company. For example, they offer more customizability than a website builder. Your internet marketing agency tailors every component of your website to your business, from visuals and content to back end coding. You can use your own domain name, design each of your pages differently, and add advanced functionality for your site. This means the end result is perfectly suited to your wants and needs.
Additionally, our marketing pros build your custom website. This means they're optimized for Houston SEO and encourage your website visitors to convert to customers. You can put your call to action anywhere on the page that will be most effective. Your design team will create search engine optimized content to go inside your website. We also adjust technical components of your site to help your SEO efforts and help boost your search engine rankings. Therefore, you can get better results from a custom-built website.
Another important advantage of choosing a custom website is that you own your site. Once it's done, the website is yours. Therefore, you can take it to any hosting company you wish, unlike most websites created with online builders. 
Some of the disadvantages of a custom website include:
Typically 4-8 weeks from initial meeting to your website going live
Can be more expensive than website builders
With the right internet marketing agency at your side, you can help ensure that your site works for your business 24/7 to help drive results and increase your sales.  
Advantages and Disadvantages of Website Builders
By contrast, websites created with online site builders offer little design flexibility. You must make your content fit the predetermined text boxes in the template. You also only have access to the features offered for that template. In addition, you're limited to the style options pre-programmed into the code.
Another issue with website builders is that they don't allow you to do many of the technical Houston SEO tasks needed to earn great organic results on search engines. For example, you generally can't change the URLs or add alt text descriptions of pictures that search engines need. Therefore, your website will likely rank lower if you choose an online builder rather than a custom website.
Also, with online website builders, you don't have ownership of your site. It's similar to renting an apartment – if and when you choose to leave, you can't take the website with you. Therefore, if you're unimpressed with their hosting service, you're stuck either tolerating the service or starting from scratch with no website to show for your efforts. 
The main advantage to using a website builder is that you can get your site live pretty quickly, sometimes in a matter of hours. Many companies also cite the cost to build and host the website, which can often be free (if you allow them to run ads on your website). However, keep in mind that hidden costs apply to using a website builder. For example, you or your staff will need to spend time writing content to go inside the site, which may take many hours of work.
Internet Marketing Agency for Your Business
While a bespoke website is generally more attractive and SEO-friendly, in some cases you might consider a website builder. Generally speaking, these builders are great for hobbyists and startup bloggers. Any time your website isn't there to make you money, then a website builder is a good option for a quick, low-cost website.
However, a custom website is vital for businesses, both new and established. Think of your website like a 24/7 salesperson. Your company's website helps you gain new customers and increase your sales. This means ensuring your website exudes originality, promotes your brand identity, and encourages conversions. It also involves making sure that people can find you on search engine results pages. A custom website is necessary for effective digital marketing to help more people find you online. When your website needs to pay for itself and increase your profits, choose custom website design for a more effective online presence.
At Bizopia, we offer advanced website design and digital marketing services to help you grow your business. From building your custom site to managing your reputation with Houston social media marketing, our team works hard for your business. We put the internet to work for you by utilizing our innovative digital strategies to enhance your brand, strengthen your online presence, and improve your search engine rankings. Fill out our free website analysis form or call us today at (832) 327-3230 to talk to one of our experts about your company's needs. We look forward to working with you!