December 29, 2022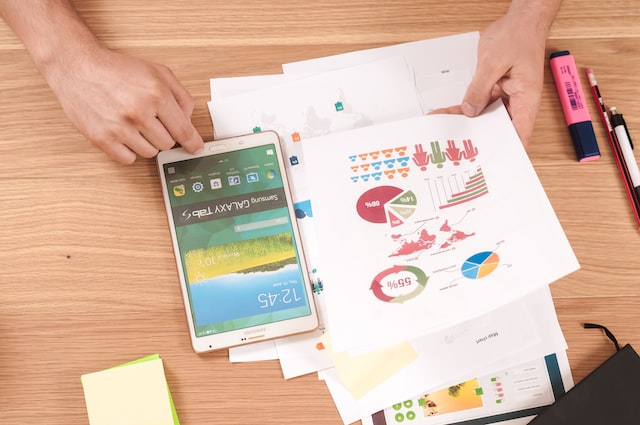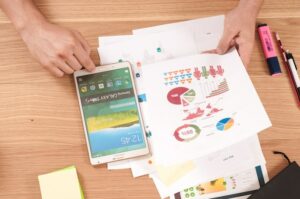 2023 is the year to work with a digital marketing agency. With more businesses turning to the internet for their products and services, it is essential to have an experienced partner in the digital space. As a business owner, you always look for ways to improve your bottom line. Increasing profits is the name of the game. Working with a digital marketing agency is one way to boost revenue.
Why? Because in today's hyper-connected world, customers are interacting with brands online more than ever before. If you're not present in the digital space, you're missing out on valuable opportunities to connect with your target audience and grow your business. 
What's more, research shows that companies who work with a digital marketing agency earn an average of 20% more revenue than those who don't. Ready to learn more about why a digital marketing agency could be a game changer to your business? Read on!
If you're ready to get started ASAP, start with our FREE website and marketing analysis for your business.
What Is a Digital Marketing Agency?
A digital marketing agency is a company that specializes in offering online marketing services for businesses. Digital marketing encompasses a wide range of activities, from creating an effective website to establishing your presence on social media platforms, managing campaigns and promotions through email, social media, online ads, search engine optimization (SEO) strategies, creating content for web pages or blog posts – the list goes on. 
With the rise of mobile technology and smartphones becoming increasingly ubiquitous in today's society, it's essential to have an online presence that people can find in an instant. Your digital marketing agency can help you achieve this.
Not only do companies need these services, but they often require specialized teams knowledgeable in all areas, such as SEO, PPC management, web design, and social media marketing. Many businesses struggle to find hires with all this knowledge and experience under their belts. Not to mention, it can cost a fortune to hire your own internal team. 
However, by outsourcing this area of expertise with a reliable digital marketing agency, everyone wins. You get better results without investing time and money into internal education and employees and we take care of all your digital marketing needs for your business. 
Why Work With a Digital Marketing Agency in 2023
So if you're ready to take your business to the next level, 2023 is the year to partner with a digital marketing agency. Here are some reasons why:
1. Increase Sales for Businesses
A digital marketing agency can help businesses increase their sales. With the use of various online marketing strategies, such as SEO (search engine optimization), PPC (pay-per-click advertising), and social media marketing, experienced digital marketers will work to devise a comprehensive plan that can help businesses attract more website visitors and convert them into paying customers. 
A professional digital marketing agency will create and optimize strategies to get you more business through online channels.
2. Cost-Effective
Using a digital marketing agency is more cost-effective than hiring an in-house team. The overhead costs associated with employing multiple employees, such as salaries and benefits packages, can be avoided by utilizing the services of an experienced agency. This will help businesses save money while gaining access to advanced digital marketing techniques and strategies that could significantly boost their online visibility. 
3. Access to Experienced Professionals
Working with a digital marketing agency also gives businesses access to experienced professionals specializing in online marketing. These professionals possess the knowledge and expertise to create effective campaigns that yield tangible results. They can analyze data and make informed decisions that help businesses effectively target potential customers. 
3. Stay Ahead of the Curve
Digital marketing is constantly evolving. Businesses need to keep up with the latest trends and strategies to remain competitive. A digital marketing agency can provide the guidance necessary for businesses to stay ahead of their competition by utilizing the most effective practices for their specific objectives. Moreover, working with an internet marketing agency ensures that businesses are always up-to-date with the latest technologies and trends. 
4. Increased Visibility
Digital marketing professionals can create campaigns that will help enterprises to reach their desired target audience more effectively, thereby increasing their chances for success. Additionally, digital marketing professionals can use various strategies to ensure that businesses appear prominently on search engine results pages, thus improving their overall visibility. 
5. Streamlined Processes
Finally, working with an agency can help businesses streamline their online processes and maximize efficiency. Instead of having to manage multiple campaigns or tasks themselves, businesses can leave the work to the experts. This will save businesses valuable time and energy, allowing them to focus on other aspects of their operations. 
What Does a Digital Marketing Agency Do?
As a top-ranking digital marketing agency, we can best serve you in the following areas:
1. Website Design
We want to help you achieve your business goals by optimizing your website for search engines, driving conversions, and ensuring it's attractive. We know how to create websites that follow best practices for SEO and persuasion so that people take the desired action, whether contacting you or buying something from your site.
2. Targeted Houston Search Engine Optimization
Our team can help promote your business through search engines like Google with Houston search engine optimization. This helps you be more visible for relevant searches to your target demographic. We help generate leads and sales, increase website traffic, and build brand awareness. We'll also track and analyze results to ensure you get the best bang for your buck.
3. Content Marketing
We create and promote well-suited content for their client's target audience. A digital agency will create blog posts, articles, website pages, and other forms of content that can be shared online. Content marketing is about creating useful, interesting, and relevant content to engage customers. Our goal is to attract potential customers, build trust and encourage them to take action.
4. Social Media Marketing
We also specialize in social media marketing, optimizing a company's presence on various social networks. It includes creating content for each platform, engaging with followers, providing customer service, and measuring results. We also help to develop a streamlined and consistent strategy across multiple social media channels.
5. Houston PPC Advertising
We also offer Houston PPC advertising services, a form of internet marketing that uses pay-per-click (PPC) ads. PPC ads are targeted advertisements on search engine results pages, websites, and social media platforms. With our experience and expertise, we can create targeted ads specifically designed to attract potential customers.
Bottom Line: You Need a Digital Marketing Agency
Digital marketing agencies are an excellent resource for companies that want to make the most of their online presence. Using serious strategies and data-driven insights, digital marketing professionals can help businesses reach their desired target audience and achieve their goals. In addition, businesses benefit from increased visibility, streamlined processes, website design, SEO, content marketing, social media marketing, and PPC advertising. 
Grow Your Business with Bizopia – Houston's Top Digital Marketing Agency
Do you want to increase your visibility online and grow your business? Bizopia is the trusted Houston digital marketing agency that can help you increase your online presence and generate leads and sales. We partner with businesses to handle all their online marketing needs so they can focus on other aspects of their business. Contact us today to learn how Bizopia can help you grow your business.